I've been thinking about getting new running shoes for a few weeks now, but I couldn't decide what to get.
My current shoes are NB 1223s. They're an old model stability shoe that was recommended for me when I was fitted and they've served me well.
Since the 1223s, there have been 1224s, 1225s, 1226, 1260v1 and 1260v2 (you can read about NB shoe numbering here)
When I was choosing shoes, I wasn't sure if I actually needed stability shoes. Maybe I should change to more lightweight shoes? I did lots and lots of research, and decided a couple of things.
First, I didn't want to get fitted again. I know it's maybe silly, but I feel bad doing to Shoe Clinic or whatever and getting a recommendation, then going somewhere else to buy the shoes cheaper.
Second, I didn't want to spend an extraordinary amount on shoes (the shoes I ended up getting were $100 cheaper from the New Balance store that I bought them in as compared to Shoe Clinic.
Third, I think you should go on how they actually feel on your feet. I've been wrongly fitted before, and didn't want to drop all that money if I wasn't happy with them. I know you can usually take them back if they're not right, but again, I'd feel pretty weird doing that.
So, after spending a very long time looking at the bottom of all my shoes, I realised that I have non-even wear on all my casual shoes (mostly wear on the outside and heel), but perfectly even wear on my 1223s, and no major evidence of heel striking. So obviously, they are doing their job stopping pronation.
Based on that, I decided stability shoes were the way to go. I decided to get 1 pair of either New Balance stability shoes or Brooks stability shoes. I also decided that I'm going to get a pair of cheaper, more lightweight shoes (probably the 890v3 or Brooks PureFlow 2, MAYBE I'll even branch out to Mizunos) to see how I go with them. I imagine that I'll use the lightweight shoes initially on short runs only, then stick with my stability shoes for longer runs as I tend to get a bit lazy with my footing when I'm tired. I guess we'll see though.
I tried on both the NB 1260v1 and Brooks version, Ariels. The NB felt AMAZING on my feet – full arch support (I have high arches) and awesome forefoot cushioning. They were also pretty, which, of course, is a major consideration. The Ariels on the other hand were bulky, ugly, and the heel sat really low on my foot. I felt like my foot would slip out as soon as I started running. That's not ideal.
So, I decided to go with the NB 1260v1s. The store didn't have v2 in yet (they get it in June), and the biggest change between the 1260v1 and v2 is more cushioning, so v2 lasts a bit longer. I've decided that the savings I make now to get the v1 cheaply is worth not paying the extra $100 to get them somewhere else, and I really need replacement shoes as soon as I can. I don't mind replacing them in June when the V2 comes out, then I can decide what the difference is for myself.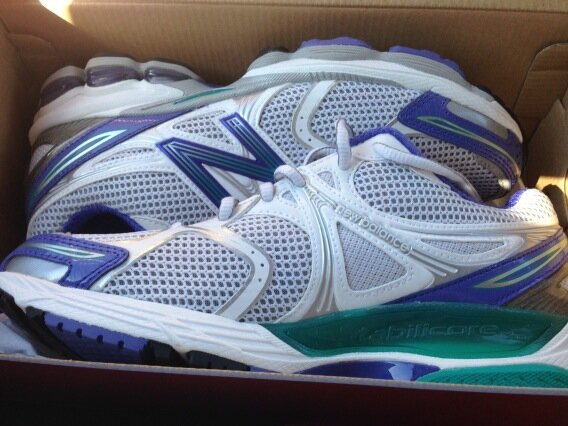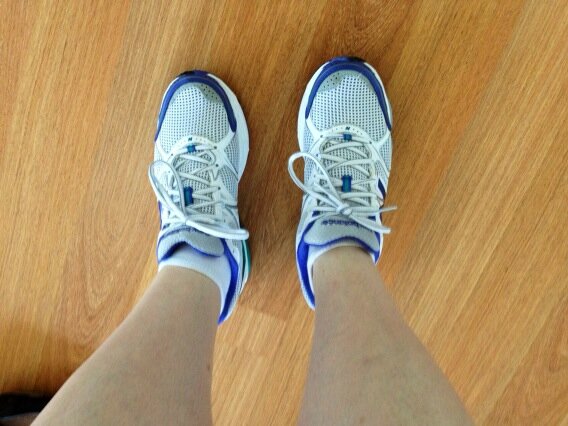 I bought them from the New Balance store in DressSmart, Tawa. They have pretty good savings, and lots of super cheap old models.
So, that's my very long story of how I chose my new shoes. Tomorrow I go on my first run in my new shoes. Are you excited? I'm excited!
Tagged: new balance, shoes