I posted the story of how I chose my new shoes the other day.
They're so pretty, and felt super comfy in the store.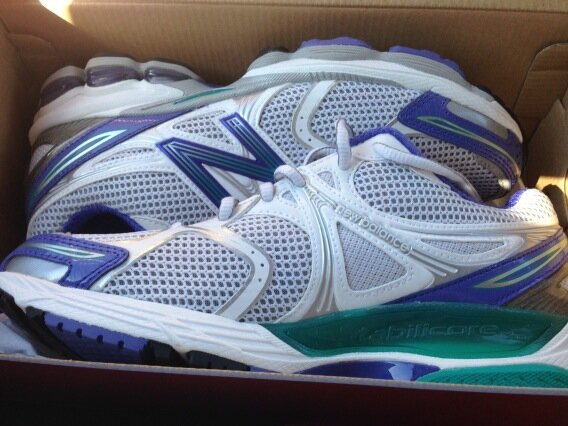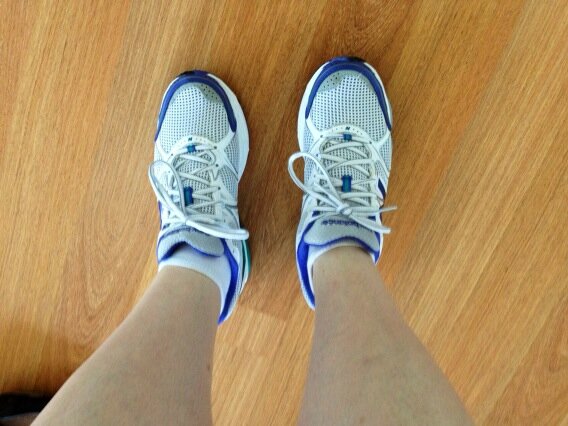 Then I went for a walk in them.
I panicked almost all day, and decided I was going to return them and pick another pair of shoes.
Marcus convinced me to try them out for a run. I have 2 weeks to return them so I can try a couple of runs and see how they go.
So, off to the gym for a treadmill run.
The first km and a bit was sore. Not as sore as my walk to the dairy the day before, but sore all the same.
After the bathroom stop, the pain eased off. I started feeling really good, and I really appreciated the extra bounce in the forefoot.
I've decided to give the shoes another go. Everything I read says shoes should be comfy from day 1, and while they need a little breaking in, they should never be painful. In saying that, maybe the ouchy while I was walking was something else. I'll give it 1 more run, and if that doen't work out, I'll return them on the weekend and pick something else.
I'm not 100% sure what to pick, but I think I'll look at doing some research!
Tagged: new balance, shoes