I posted the story of choosing my shoes and the shoe situation after a run.
Well, I did another run in them the following day, and decided that my feet weren't feeling quite how I'd like. There was less pain, but they're SHOES. There shouldn't be any pain.
I decided to suck it up and take them back to the store and try something else. They were great about returning them – asked lots of questions about what the pain felt like, how it started and watched me walk in different shoes.
The sales assistant suggested the 860v2s.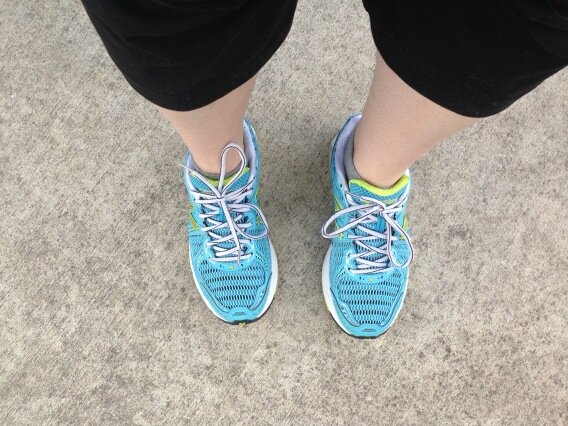 New Balance are currently selling v3, but because I got these at an outlet store, they only had v2. Frankly, considering I got them for $160 (well, actually free, because I just exchanged them for the other ones that didn't fit right) when they usually retail for $240, I don't mind.
The colour is great (I've always wanted cool, bright shoes!), and so far, they're really comfortable. I've worn then for a couple of hours and they've been pain free. They don't feel like they need breaking in – in fact, they feel exactly how I think running shoes should feel.
I don't want to get too excited too soon, but I'll run in them tomorrow and see how they feel after a run.
I'm really hoping for good things from these shoes!