Ever since I read Ali's resolution, I've kinda wanted to master the 5min plank. When she actually completed her goal, I got more and more interested. Last year, I did a plank of about 2min, but I've never really done much longer than that.
This year, I want to master the 5min plank.
So far, I've been doing a few 30sec planks a day, and the other night busted out a 1 min plank.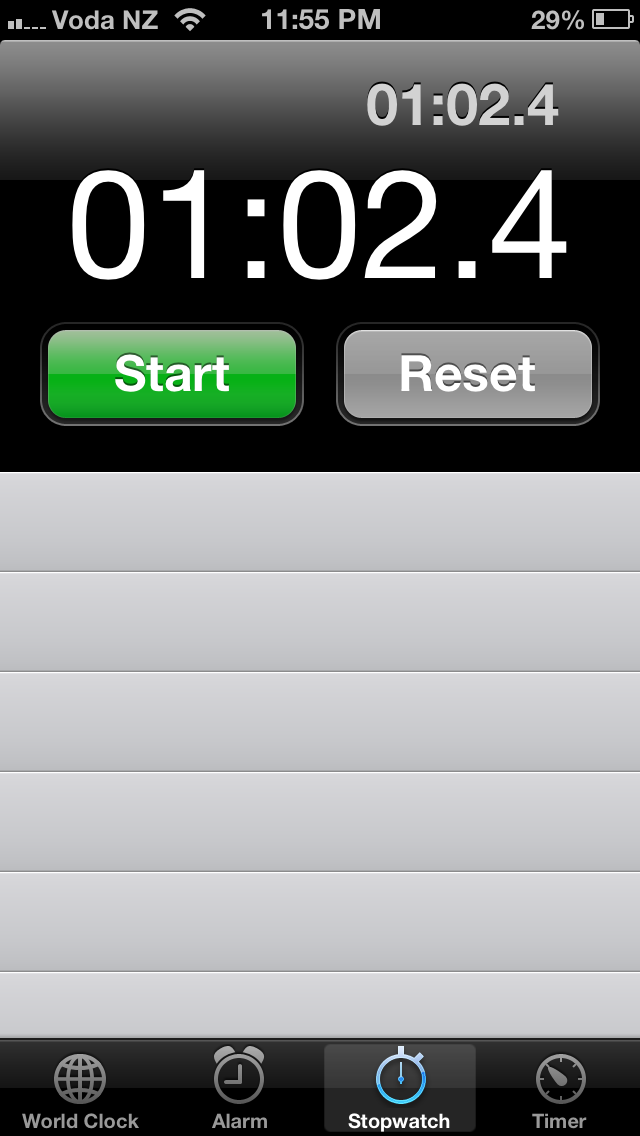 Yeah, I do my planks at almost midnight. Oops.
If I can increase my plank time by say, 30sec a month, I'll be able to master the 5minute plank by the end of the year. I'm not really doing anything other than planks and side planks to achieve this goal, but I think yoga and the ab work at the end of very gym class I go to should help out a bit.
Anyone want to join me on my plank journey? apparently its one of the best ab exercises!